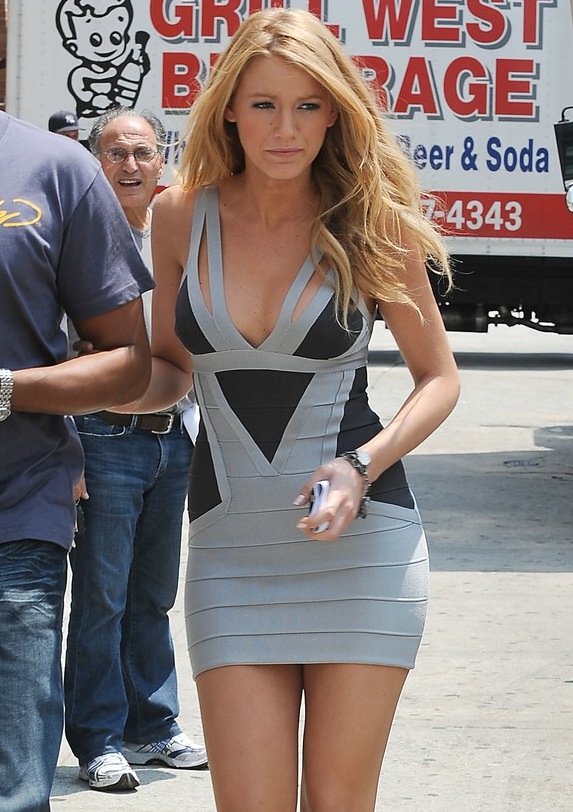 I could not exactly remember when was the first time I saw or heard about
bandage dresses
... about a year ago, maybe. Whoever wore it first really made a fad. Of course, the designer behind the body-con is Herve Leger. A lot of Hollywood stars like Blake Lively (on the photo), Mariah Carey, Kim Kardashian (of course, she probably made it even more famous), Rihanna, Victoria Beckham, Lindsay Lohan and many others could not get enough of the ubersexy dress. Men, too could not resist the its allure, in fact, in one survey conducted by
Mycelebrityfashion.co.uk
, 57% of respondents said that the body-con is the most promiscuous clothing item followed by crop tops (53%) and corsets (51%). Surprisingly, only 43% agree that underwear worn as outerwear is suggesting promiscuity.
And, 24% of the respondents said that they wouldn't allow their girlfriend or wife to go out wearing something they disapprove. Well, let's see about that.
Men really think differently. Let them lose their marbles.
Read more about the contents of the survey right
here
.